Table of Contents
What are the different types of cannabis edibles? 
Edibles are a popular method of consuming cannabis and there are a variety of different types of cannabis edibles. We're breaking down some of the popular cannabis edibles, their effects, and where to find them.
You've likely heard of cannabis brownies – but these potentially potent desserts are just one of many different types of edibles to choose from. 
Consumers can opt for a sweet treat like brownies or cookies infused with cannabis or even cannabis-infused drinks. Other types of cannabis edibles include tinctures, candies, dissolvable cannabis powders, and CBD edibles – often found in gummy or candy form!
What are edibles? 
Technically speaking, when we talk about cannabis edibles, we mean any kind of cannabis-infused food or drink product that is either consumed orally. 
Essentially, edibles are cannabis products that you eat or drink!
Cannabis edibles are made from various food and drinks such as baked goods, hard candies, gummies, teas, coffee, chocolate, and powders.Cannabis edibles offer an alternative to smoking or vaping that many consumers find more enjoyable. When cannabis is smoked, the cannabinoids are absorbed through the lungs. With edibles, the cannabinoids are absorbed into the body through the mouth, cheeks, or tongue.
Edibles are popular with those looking for a unique (and sometimes tasty) cannabis experience!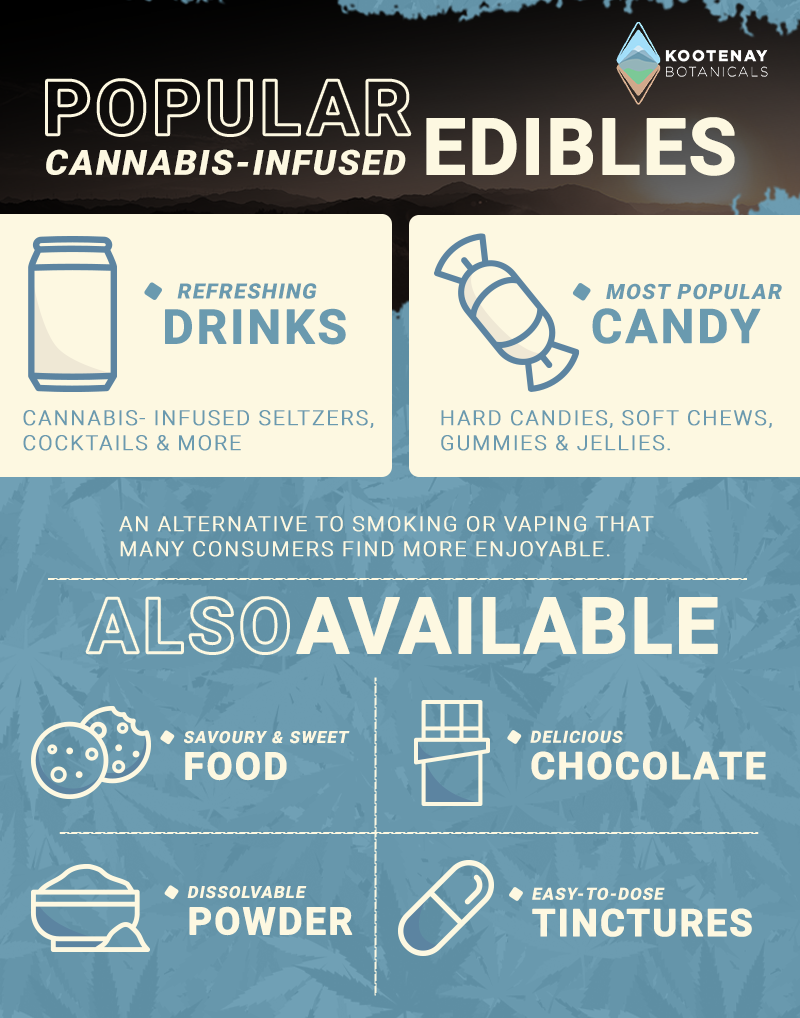 Cannabis edibles: Sativa vs Indica 
Cannabis edibles found in your dispensary will likely indicate whether they provide either the calming effects of indica-dominant strains or the energetic effects of sativa-dominant strains.
Indica

– The "Full Body". Indica-dominant strains of cannabis offer consumers relaxing and calming effects. 

Sativa

– The "Head High". Sativa-dominant strains of cannabis contain effects of uplifting and energizing euphoria. 

Hybrid

– Hybrid strains of cannabis contain a balance of both the effects of sativa and indica strains and provide a balanced high. Think 'zen energy'!
If you're interested in the calming and relaxing or insomnia-reducing benefits, opt for an Indica-dominant strain edible. If you're looking for an uplifting feeling of euphoria and energy, go for the sativa strains. If you want something with a happy medium, try a hybrid strain edible!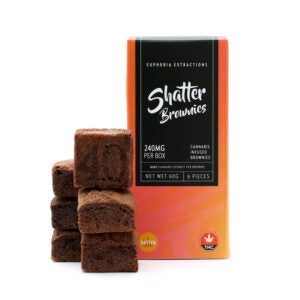 Which types of edibles are the best? 
As more brands and growers continue to improve on their list of edibles, the quality of edible cannabis products increases! Consumers no longer have one or two different gummies to pick from – dispensaries often carry an entire inventory of edible candies, chocolates, drinks, tinctures, and more.
But which edible product is the best!?
Food – With everything from baked goods and desserts to chips and pizza to choose from, many cannabis edible enthusiasts see food as the best type of edible. Cannabis-infused edible foods are diverse, versatile, and have the potential to be as potent as you'd like!
Since THC easily binds to different types of fats such as butter and oil, making cannabis-infused foods is an easy and fun way to reap the benefits of those beloved cannabinoids through your favourite tasty snacks.
THC takes longer to metabolize in your stomach, making the high take longer to set in. Because of this, first-time edible users often overdo the dosage. The best cannabis-infused edible foods are made with top-quality AAAA or higher grade cannabis, meaning the effects will set in. Relax and enjoy the experience! 
Drinks – The best and more effective cannabis-infused drinks will contain some form of decarboxylated cannabis. This allows the cannabinoids to metabolize through the body and create the desired effects of the chosen strain.
Candies – There are almost endless forms of cannabis candy products to choose from. Kootenay Botanical customers have rated the Twisted Extracts Caramel Twists and Jellies as two of the best candies.
Tinctures – Since the creation of cannabis tinctures is a little more scientific than other edible products, the best tinctures and capsules will use an alcohol-based solvent process of extraction to maintain the integrity of the cannabinoids! Tinctures and capsules can then be dosed in your edibles to your exact liking, making them one of the fastest-growing cannabis edibles on the market.
Shopping for edible products online allows consumers to compare and contrast different types, strains, and doses of edible cannabis products. 
Whether you're looking for sativa or indica-dominant strains, THC or CBD products, finding the best CBD edibles in Canada is easy with so many options available for quick delivery through our online dispensary, Kootenay Botanicals.
Besides edibles, the dispensary also carries a wide variety of cannabis flower products. Check out these noteworthy strains: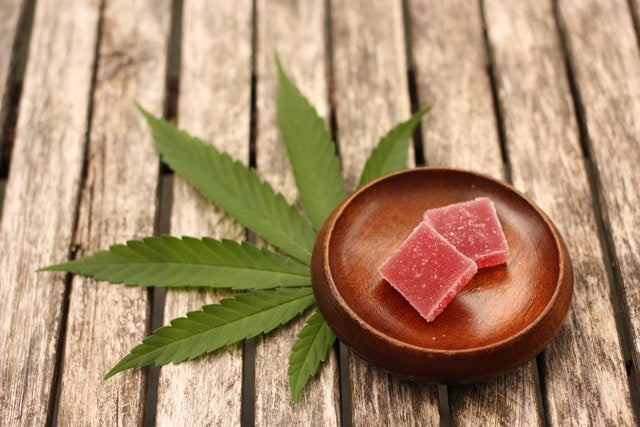 How to choose the right edibles for me? 
When it comes to edibles, the best type of cannabis strain used to create concentrated cannabinoids comes down to preference. When choosing edibles and wondering which type of edible gives you the most "high," consider your desired effects for your upcoming cannabis experience.
Things to consider when choosing cannabis edibles:
Strain

– Which strain of cannabis flower was used to make the concentrate in your edibles? Most dispensaries will provide a detailed explanation of the effects of each unique strain. Do your research and find a strain that fits with your desired high and vibes.

CBD and THC content

– Edibles are a great way to control the dose of CBD or THC content in the product you're consuming. Edibles available on Kootenay Botanicals will always indicate the dosage and cannabinoid content.
The best way to find the right cannabis edible product is to do your research and experiment with various products that align with your desired effects!
Kootenay Botanicals online dispensary carries everything from cannabis flowers for rolling and smoking to soft chew edibles with precise doses and descriptions of effects! There's something for everyone, so browse, eat, and have fun.
Conclusion
Whether you're an experienced cannabis edibles user or a newcomer to the world of cannabis-infused food, drinks, and more – there's a product that's right for you. 
The first step to enjoying cannabis edibles is understanding how CBD and THC products work when consumed orally! There are so many different stains and doses to try, and the benefits and effects can range from calming sleep aids to uplifting energy for a concert or event. 
The world of edibles is at your fingertips – or your fork!
Still curious about cannabis edibles? Follow the Kootenay Botanicals blog for more posts about edibles, different strains, and everything you need to know about cannabis, strains, brands, and how to get the most out of your experience.
References: