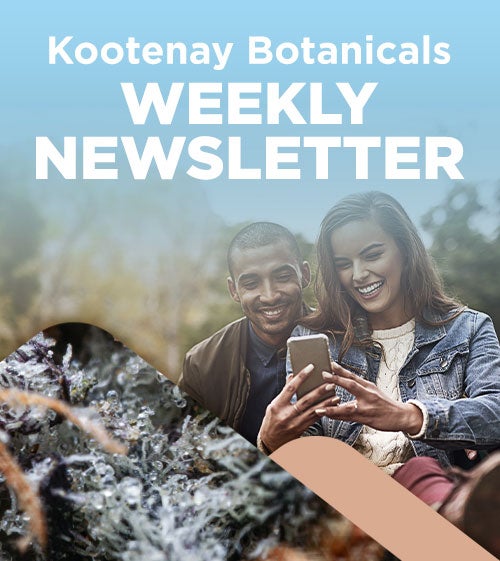 Kootenay Botanicals Weekly Newsletter
Kootenay Botanicals has over 10 years of experience supplying AAAA small-batch craft cannabis. Want to hear more from us? Subscribe to our newsletter for weekly updates on new products and promotions! 
Your email provider will occasionally send emails to your junk box. Make sure to white list our email to ensure updates from us. You can also check out past newsletters below.
Save Money With Our Weekly Coupons!
Sample 7 x 1 gram of flower to find your favourite!