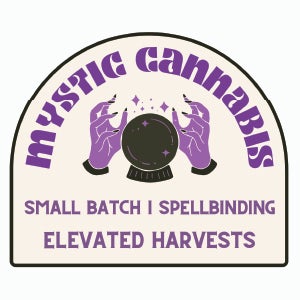 $

20.00 –

$

144.00

$

25.00 –

$

180.00

AAA Indica Dominant THC: 18-20%

AAA Indica Dominant. THC: 19%
Small batch and spellbinding cannabis. Mystic Cannabis hails from the Fraser Valley and provide elevated harvests. Taking every step of the way with precision and care, their plants exude freshness and sparkle with allure. Utilizing the latest in indoor cultivation tech and showcasing tried/tested favourites alongside new designer genetics, Mystic Cannabis may be your next fixation.