Table of Contents
Did you know, nobody knows the true origin of hash? Or when it was first used!
It is clear, however, that it has been consumed for centuries in the eastern corners of the globe. Countries such as Afghanistan, India, and Morocco are famous for their long history of using hash both as an edible and smoking in pipes.
It's thought that the use of hash was popularised ~900 AD, however, it is widely believed that hashish has been used in many forms even before written documentation.
Hashish, or hash, is created from dried resin collected from the flowering tops of mature and unpollinated female marijuana plants. This thick and sticky resin is made up of trichomes, which are the tiny hair-like structures found on cannabis plants. These trichomes are what lend cannabis its psychoactive effects and unique tastes and aromas.
It is usually found in solid form with a variety of consistencies ranging from brittle and crumbly to soft and malleable. The colour of hash is also widely varied, typically it is light to dark brown, but can fluctuate between yellow, dark green, black, or even red. This all comes down to the concentration of leftover plant matter.
Hash can be made from any strain of marijuana and will boast the same effects of its parent plant. This allows users to select from a wide variety of Indica, Sativa, and even Hybrid-based hashish, allowing users to experience their favourite type of high.
Cannabis concentrates are rapidly gaining popularity across the globe as they contain only the most essential parts of the plant. Hashish is a much purer form of cannabis, boasting much higher levels of THC (upwards of 90% in some types of hash).
How to Choose the Best Quality Hashish
It can be a daunting task to assess the quality as, unlike cannabis flower, hash has no real distinctive features making it difficult to work out its quality. One of the main ways to distinguish between high and lower quality hashish is by the aroma. Fresh, high-quality hash should be relatively fragrant and should not smell moldy or stale which is the main giveaway of a poor product.
Hash quality is challenging due to the vast amount of types that are available for consumption. One universal method of determining quality is known as the "bubble test".
This is a simple test of holding a naked flame to the piece of hash you wish to verify – if it is a good quality product, the resin will begin to boil. If part of your hash does not bubble or has turned black, this most likely means it contains contaminants and is a low-quality product.
It is important to note that many producers attempt to cheat this method by adding oils that will imitate the bubble effect. When these are present it usually creates a greasy appearance and an unnatural smell of plastic.
Different Types of Hash: What's Best for You?
There are several types of hash spread around the world, so deciding which is best for you can be hard. Luckily, we are here to explain everything. Cannabis concentrates can be split into two main categories: solvent-based and solventless extraction. The hash in Canada we refer to is solvent-less, only produced through physical extraction.
A solvent is a substance that has the ability to dissolve other materials. The main solvents used to create hash are butane, propane, ethanol, and CO2. This creates incredibly potent concentrates that are skyrocketing in popularity especially in North America. These extracts are commonly known as shatter, wax, and budder.
World-Famous Hashish Types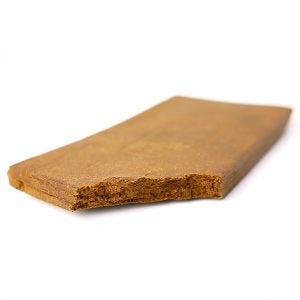 Often referred to as "The Mecca of Hashish", Morocco is the largest producer of hash in North Africa. This light-brown and brittle hash exhibits a spicy and nutty flavour that is irresistibly smooth, inducing a creative and uplifting cerebral experience. This product is ideal for crumbling into your joints or bowl to really elevate your high.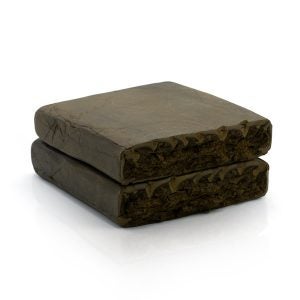 Hashish is produced and sold throughout Afghanistan. Typically, afghani hash derives from short, bushy Indica strains and is usually black or dark green in colour. In Afghanistan, it is common for hash to be pressed by hand with a small amount of tea or water added. This spicy concentrate induces a very physical and stony high, likely to leave even experienced users couch-locked.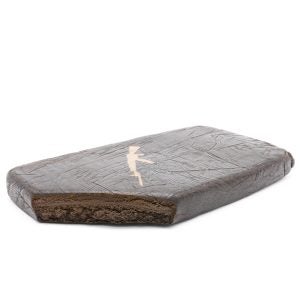 This concentrate is pressed solely by hand also in Afghanistan, containing no added solvents additives only pure hash. Being a Sativa-dominant strain, this makes AK-47 hash ideal for any time during the day as it uplifts your mood and boosts creativity accompanied by a warm, full-bodied high. It is also incredibly malleable, making it an easy hash to work with.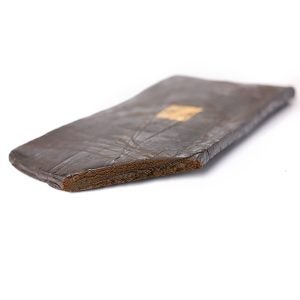 This hard-hitting hashish is derived from strong Indica strains and exhibits aromas and flavours of coffee and chocolate. This dark and dense hash is extremely high quality and can be used in any way you desire. Its strong, full body high will give you a lengthy cerebral buzz and keep you comfortable on your favourite couch.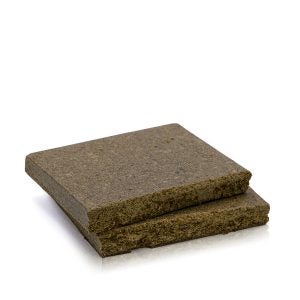 A concentrate of the legendary Indica strain that offers a strong body high with surprisingly clear-headed effects. OG Kush solventless hash is one of the most popular and sought-after cannabis concentrates in the world, perfect for smoking in a pipe or crumbling into a joint for that extra oomph.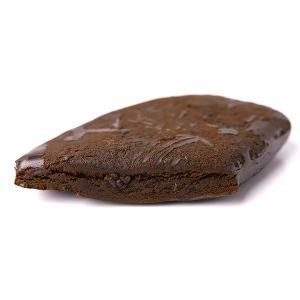 Unlike many other hard-hitting concentrates, this hash boasts an active yet manageable high. It is incredibly soft and malleable, making it exceptionally easy to work with. You can also expect an increase in appetite closely followed by full body euphoria.
Special Canadian Hashish Types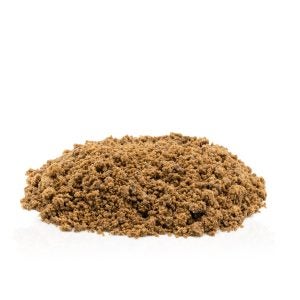 This British Colombian crumble hash was created by the ingenious combination of Gorilla Glue #4 and Cookies n Cream. The concentrate emits aromas of earth and pine which offers sweet nutty and vanilla flavours when combusted. After ingesting, users experience rapid head high alongside a light, but manageable, body stone. This hashish is fantastic for alleviating pain and stress after a hard day's work.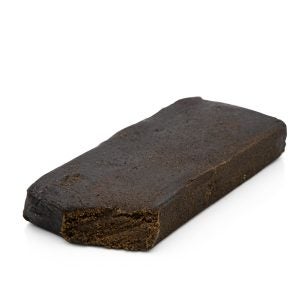 An Indica-dominant hybrid strain of pressed hashish guaranteed to provide an early onset of cerebral creativity followed by a full-body sedative couch-locking stone. Boasting aromatics and flavours of citrus and earthy pine, this concentrate is ideal for the treatment of chronic pain, depression, and insomnia.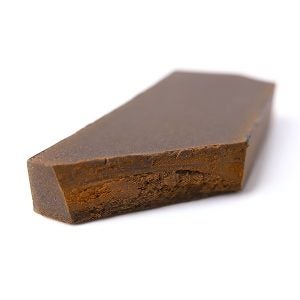 A dark-pressed concentrate, inspired by the famous hash of Afghanistan – this British Colombian version is 100% organic and contains zero additives or by-products. Emitting spicy aromas and flavours, this hash induces extremely mellow feelings and an overwhelming state of calm and euphoria – Perfect for relaxing after work or on a rainy weekend.
Conclusion
It's undeniable. The world of weed is on the rise.
More people are smoking weed than ever before due to the wave of legalisation and in-depth research into the benefits of marijuana. So, it comes as no surprise that cannabis concentrates are also gaining popularity across the western world.
With this increased popularity and usage, the methods of making hash have continued to improve and become more efficient, providing users with a wide spectrum of products to choose from. From ancient hand-rubbed chara to modern pure cannabis extracts, there truly is an option for everyone.
If you value flavour over potency, the best extracts for you would most likely be a dry-sift or hand-rubbed hash.
This is due to the increased amount of plant matter and terpenes that remain in the final product. As the potency can range anywhere between 20% – 60% dry-sift still packs a punch and will certainly take your joints to the next level.
Hash made using solvents, such as butane or propane, is without a doubt the strongest and purest form of cannabis on the market today. However, these processes use hazardous and combustible compounds, which can be incredibly dangerous if not handled correctly.
Making bubble hash is also a tricky process but is often preferred over solvent-based products as they are deemed cleaner.
Whichever cannabis hash type that you choose, be sure to purchase from Kootenay Botanicals – we stock only the highest quality cannabis concentrates that are guaranteed to enrich your high!
Different Extraction Methods (You Might Be Curious About!)
In Hashish, there are solvent-free concentrates which use more natural methods of extraction & there is less risk of toxifying the product.
Solvent-Free Methods of Extraction:
Dry-Sift Hash
Also known as kief, dry-sift is one of the most popular forms of hash as it is simple to make and incredibly strong and flavourful. It is crafted by rubbing dry marijuana on a sieve-like mesh to separate the trichomes from the plant. This removes all impurities and plant matter, leaving only the trichomes making it extremely potent in THC.
Charas or Hand Rub Hash
This is a very simple way to create hashish but is usually very wasteful. Most common in the foothills of the Himalayas, charas is made by rubbing resinous marijuana plants by hand and collecting the produce into small balls. Hand rubbed hash tends to be lower quality due to the increased amount of unwanted debris. Additionally, a lot of the resin will fall to the ground or get lost in the plant matter.
Bubble Hash
This is a type of hash creating using extremely cold ice water. After soaking the bud, the trichomes freeze, which can then be then shaken to easily remove the trichomes to be caught in a filter. It is often deemed to be one of the best quality cannabis concentrates creating without the use of solvents.
Rosin
This cannabis concentrate is created using heat and pressure to extract the resin in hash oil form. This creates a sticky concentrate that is commonly smoked as a dab and is completely solvent-free. This creates a clean product that can be ready to smoke in just minutes, and partnered with the fact that it is incredibly simple to make, rosin is becoming a popular choice for novice hash smokers.
Solvent-Based Methods of Extraction:
Butane Hash Oil (BHO)
This is the most common solvent-based method of extracting cannabis concentrates. It is done via a chemical process in which butane is used to pull oils out of the cannabis plant. It can be extremely potent, with THC levels being as high as 90%.
Even though many critics claim that BHO contains harmful by-products and remaining butane, as the technology has advanced this has become almost negligible. Additionally, a standard lighter uses butane, so even when smoking a pipe or bong you are bound to inhale some trace amounts of these products.
Propane Hash Oil (PHO)
Very similar to BHO but using, you guessed it, propane instead of butane. It is conducted at a higher pressure and lower boiling point. This affects the final consistency of the product and makes PHO more budder-like.
This product is also known as propane honey oil due to its bright yellow colour giving the appearance of honey.
Ethanol Hash Oil (EHO)
An extraction method using pure alcohol to soak the cannabis plants at low temperatures which removes the desired cannabinoids.
CO2 Hash Oil
This is the safest form of solvent-based extractions and produces no harmful residues, making it a popular choice among many due to the use of a less volatile and controversial solvent. However, CO2 hash oil is often the least potent of these extracts with THC levels averaging around 60%.
Solvent-free concentrates are great for those who want to try to create their own hash without too much time, effort, or cost. Solvent-based concentrates, however, are much more difficult to make and have the potential to include harmful ingredients if made incorrectly. We carry CO2 & Honey Oils here.
So, Which Type of Hash Is Best For You?
If you want a more natural concentrate that you can easily sprinkle into your joint, dry-sift hash is most likely the product for you. Whereas, if you want an extremely hard-hitting dab, go for BHO.
Luckily for you, Kootenay Botanicals offers a hash sampler – a 5g mixed bag of some of our most popular products. This will allow you to sample a few types before committing to a large purchase.