Sample 7 x 1 gram of flower to find your favourite!

Exclusive! Buy 4 Grams of Shatter & get 10% off!
How Does Our Same-day Service Work?
You must be located in the lower mainland area.
Choose the items you want to have delivered from our menu.
When you checkout, select "Same-Day Delivery" as the shipping option.
Your order will be packed up and delivered by courier.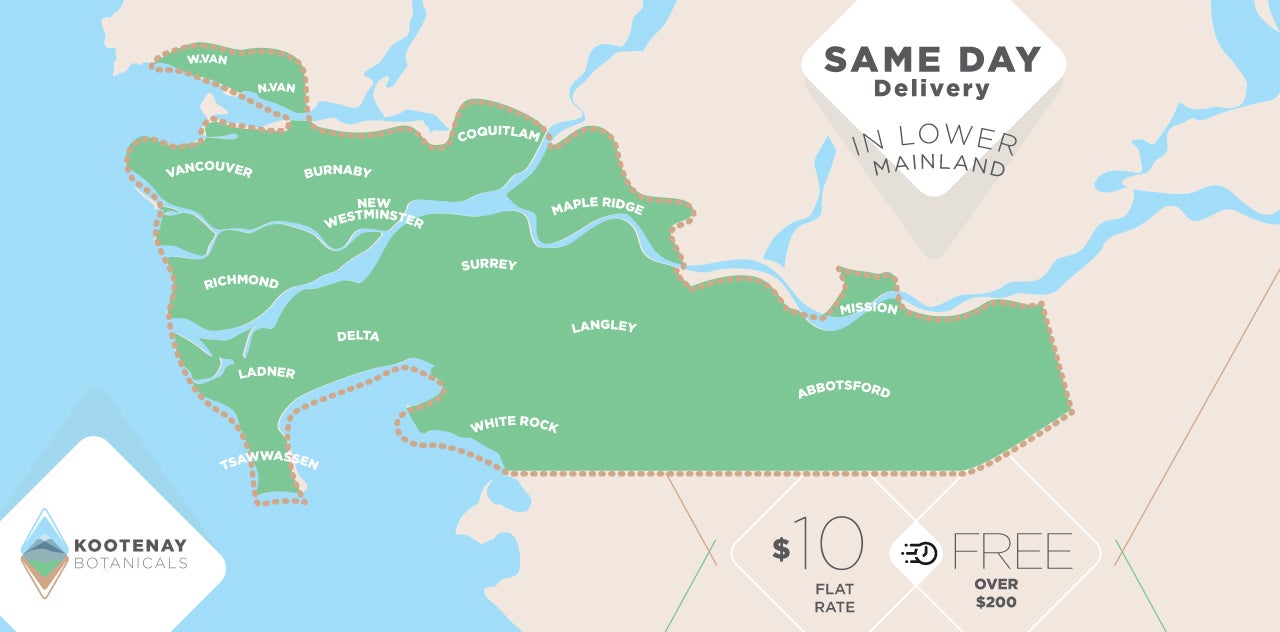 Weed Delivery Tsawwassen – Choose Kootenay Botanicals
Kootenay Botanicals offers same-day weed delivery in Tsawwassen. We offer our same-day delivery service in the greater Vancouver area; from Horseshoe Bay, down to Tsawwassen, all the way over to Abbotsford. When you are checking out, just select "Same-Day" as your shipping method, you can learn more about it by reading this article.
Are you looking for a reputable dispensary that will provide you with the best cannabis in the lower mainland? We believe that a great dispensary should have the following qualities to be considered a top dispensary.
A wide range of products. There is a host of cannabis products, such as different strains, THC and CBD products, edibles, and more. A top dispensary should provide you with a range of options to meet your demands as a customer.
Products that are excellent in quality. Product quality is just as important as product selection. Through personal experience, we have found that we could only experience the best effects and overall experience through quality weed.
Knowledge and passion. People that are passionate about their work are more likely to impart useful information. We believe that educating and providing proper advice is an essential part of customer service.
Customer care. As stated earlier, there is a host of cannabis products and finding the product that suits your needs can be difficult. Care should be given to each interaction to ensure that each experience is a pleasant one.
A stellar track record. The reviews of a dispensary reveal a lot about it. Examine internet reviews, the official website, and social media accounts to see if a dispensary is suited for you. A dispensary with a lot of good reviews is likely to provide high-quality products and outstanding customer service.
Kootenay botanicals aims to fulfill each of these promises. We have an assortment of high-quality products, good customer service, and knowledgeable staff that love cannabis. To boot, we deliver right to your front door!
Kootenay Botanicals is a well-known dispensary that specializes in craft cannabis. Craft cannabis are grown in small batches by a dedicated group of farmers to produce exceptional cannabis. Endeavor to go craft with Kootenay Botanicals.
How Can You Use Our Delivery Service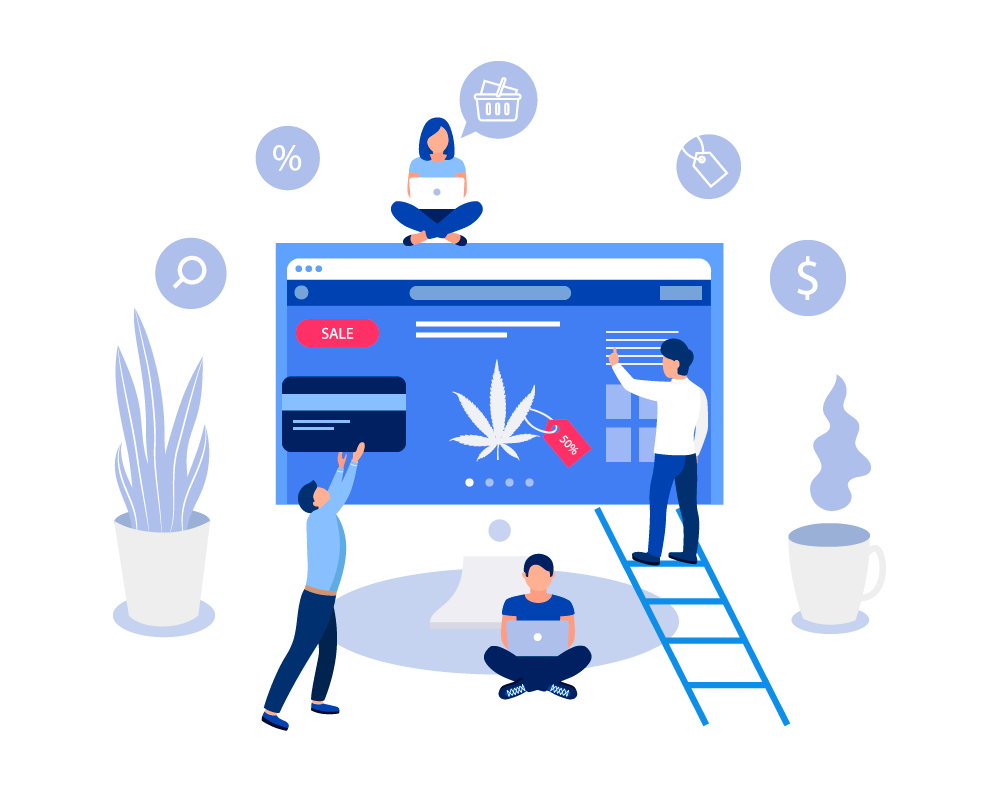 Looking for a trusted supplier of cannabis products? We provide it all!
AAAA Premium strain delivery
Weed vape delivery
Same-day CBD oil, tincture & topical delivery
Cannabis edibles delivery
Medical marijuana delivery
Where to Buy Same-Day Cannabis in Tsawwassen
Are you looking for a dependable cannabis delivery service in Tsawwassen? Come to Kootenay Botanicals! We offer AAAA craft cannabis goods of the highest quality, as well as free shipping on orders over $200.
Finding a reliable cannabis shop in Tsawwassen should be a top priority for any cannabis enthusiast. Stop wasting time and effort visiting other websites and try Kootenay Botanicals.
Our dispensary has been providing the greatest selection of Canadian craft cannabis for almost a decade. As a result, we have faith in our capacity to provide you with AAAA marijuana of the greatest quality.
Our dispensary takes pride in its openness and willingness to learn everything there is to know about marijuana. Our devoted and experienced team handles each product with care to ensure that it arrives to your door in perfect condition.
Finally, we'll ship these high-quality items the same day that you place your order! We are the primary destination for anyone who is looking for high-quality cannabis in Tsawwassen.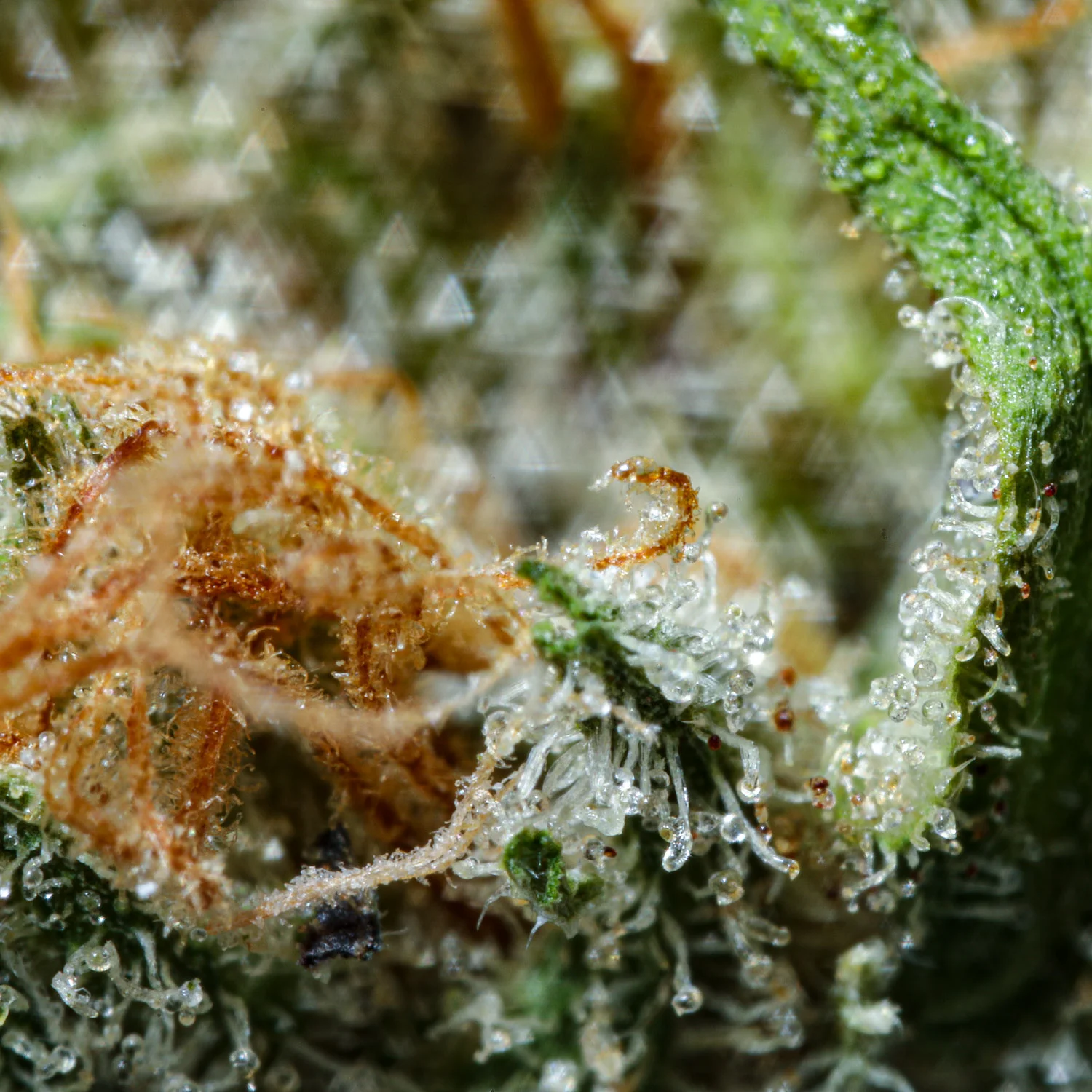 Where to Buy Same-Day CBD Oil in Tsawwassen
Cannabidiol (CBD) is one of the most sought-after chemicals of the marijuana plant. This is primarily due to its use to treat a variety of diseases.
One of which is its ability to assist epilepsy patients. CBD products have been shown in multiple studies to lessen the frequency of seizures experienced by epileptic individuals.
Its healing powers can also be used to address more common issues including chronic pain and anxiety. The following is a list of some of the most common CBD uses:
Epilepsy
Chronic pain
Depression
Insomnia, anxiety, and stress
Diabetes
Certain cancers
CBD is currently accessible in a variety of forms, with CBD oil being the most well-known and widely used.
Kootenay Botanicals has a large selection of CBD products that have all been lab tested and are perfectly safe to consume. Consider us to be your go-to source for CBD goods in Tsawwassen.