Table of Contents
Discover the incredible ways in which cannabis can enhance your life. From soothing pain to uplifting your mood, the health benefits of cannabis are truly remarkable. In this guide, we will discuss the amazing healing properties of medical cannabis that can improve your well-being.
Understanding Cannabis
Cannabis, commonly known as marijuana or hemp, refers to a group of flowering plants. These plants contain chemical compounds called cannabinoids, which interact with the human body in various ways. Two prominent cannabinoids found in cannabis are THC (tetrahydrocannabinol) and CBD (cannabidiol).
THC is known for its psychoactive effects, providing the "high" sensation often associated with marijuana. On the other hand, CBD does not produce psychoactive effects but offers potential therapeutic benefits. Both THC and CBD interact with the endocannabinoid system in our bodies, a complex network of receptors and neurotransmitters.
The endocannabinoid system plays a crucial role in maintaining homeostasis and regulating various bodily functions, including sleep, mood, appetite, and immune response. When cannabinoids from cannabis interact with this system, they can influence these functions, potentially leading to a range of health benefits.
Pain Management and Relief
Living with chronic pain can be debilitating, impacting every aspect of a person's life. Thankfully, cannabis has emerged as a potential ally in the battle against pain. Its analgesic properties have garnered attention, offering hope to individuals seeking relief from various pain conditions.
Cannabis interacts with the body's endocannabinoid system, which plays a crucial role in pain modulation. Studies have shown that cannabinoids, such as THC and CBD, can bind to receptors in the endocannabinoid system, reducing pain signals and providing relief. This interaction allows cannabis to act as a natural painkiller, offering an alternative to traditional pharmaceuticals.
Numerous research studies have supported the use of cannabis for pain management. A study published in the Journal of Pain revealed that cannabis use resulted in a significant reduction in pain intensity and improved quality of life for individuals with chronic pain conditions. Furthermore, a review of studies published in the European Journal of Pain found evidence suggesting that cannabinoids may be effective in treating neuropathic pain.
Individuals suffering from conditions like arthritis and fibromyalgia have found solace in cannabis-based treatments. Arthritis, characterized by joint inflammation, can lead to severe pain and decreased mobility. Cannabis, particularly CBD, has shown promise in reducing inflammation and providing relief for arthritis patients. In a clinical trial published in the journal Pain, CBD gel was found to significantly reduce joint swelling and pain in individuals with arthritis.
Fibromyalgia, a chronic pain disorder, affects millions worldwide. Patients often struggle with widespread pain, fatigue, and sleep disturbances. Cannabis, with its pain-relieving properties, has emerged as a potential treatment option. Real-life stories abound, with individuals like Sarah, a fibromyalgia sufferer, experiencing significant pain reduction and improved quality of life after incorporating medical cannabis into their treatment regimen.
Mental Health and Wellness
Mental health conditions such as anxiety, depression, and post-traumatic stress disorder (PTSD) affect millions of individuals worldwide. The potential benefits of cannabis in supporting mental well-being have gained increasing attention, offering a ray of hope for those battling these conditions.
Research on cannabis and mental health has yielded intriguing results. Studies have shown that cannabinoids, especially CBD, have anxiolytic and antidepressant properties, which can potentially alleviate symptoms associated with anxiety and depression. CBD interacts with serotonin receptors in the brain, regulating mood and promoting a sense of relaxation.
In a study published in Neuropsychopharmacology, CBD was found to reduce anxiety and cognitive impairment in individuals with social anxiety disorder. Another study published in The Permanente Journal revealed that CBD significantly improved symptoms of anxiety in individuals with generalized anxiety disorder.
Depression, characterized by persistent feelings of sadness and hopelessness, can also benefit from cannabis-based treatments. Research suggests that CBD may have antidepressant effects by influencing serotonin receptors in the brain. However, it is crucial to note that cannabis should not replace traditional therapy or medication for mental health conditions, and consultation with healthcare professionals is essential.
When considering cannabis for mental health, it's important to address potential risks and considerations. Cannabis use can have different effects on individuals, and the psychoactive component THC may exacerbate anxiety or induce paranoia in some cases. Additionally, the long-term effects of cannabis use on mental health are still being researched, and individuals should be mindful of their personal sensitivities and medical history.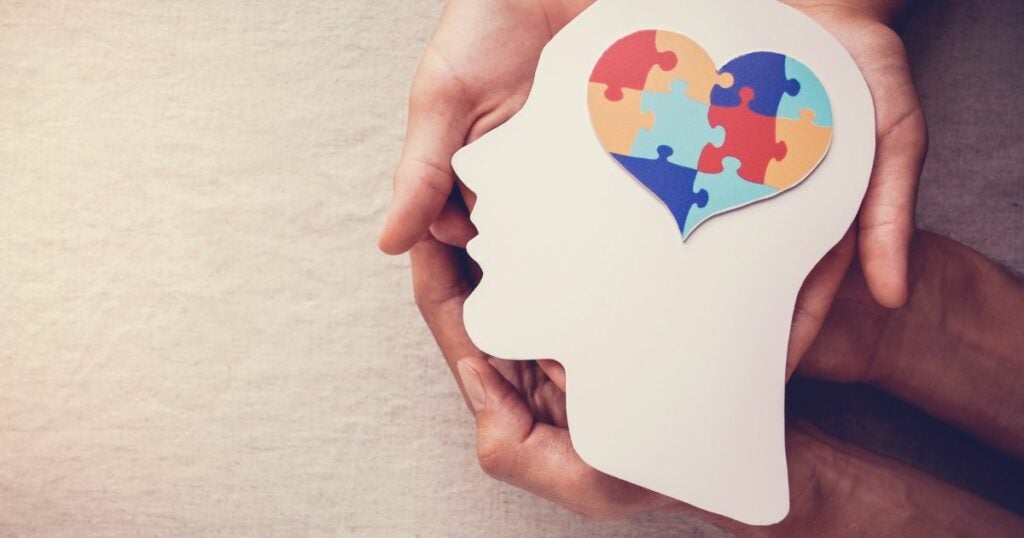 Managing Inflammation and Autoimmune Diseases
Inflammation is a natural response of the immune system to injury or infection, but when it becomes chronic, it can lead to various autoimmune diseases and other conditions. Cannabis has shown promise in managing inflammation and providing relief for individuals battling autoimmune diseases.
Cannabinoids interact with the body's immune system, modulating its response and potentially reducing inflammation. Research has indicated that cannabinoids, particularly CBD, possess anti-inflammatory properties, making them valuable in managing inflammatory conditions.
Studies have explored the potential benefits of cannabis for autoimmune diseases such as multiple sclerosis (MS), Crohn's disease, and rheumatoid arthritis. Multiple sclerosis is a neurodegenerative disease characterized by inflammation and damage to the central nervous system. Cannabis, with its anti-inflammatory properties, has been investigated as a potential treatment option for managing MS symptoms. Studies have shown that cannabis can help alleviate muscle stiffness, spasticity, and pain in MS patients.
Crohn's disease, an inflammatory bowel disease, can cause severe abdominal pain, diarrhea, and weight loss. Research suggests that cannabis-based treatments may offer relief for individuals with Crohn's disease. In a study published in Clinical Gastroenterology and Hepatology, patients who used cannabis reported significant improvements in pain, appetite, and overall quality of life.
Rheumatoid arthritis is an autoimmune condition characterized by joint inflammation and pain. Cannabis, particularly CBD, has gained attention for its potential in managing rheumatoid arthritis symptoms. Studies have shown that CBD can reduce joint swelling and pain in individuals with arthritis, improving their mobility and overall well-being.
Cancer and Palliative Care
Cancer and its treatments can often bring about challenging symptoms and side effects. In recent years, cannabis has gained attention for its potential role in cancer treatment and palliative care, offering relief to patients undergoing rigorous therapies.
Cannabis has shown promise in managing chemotherapy-induced nausea and vomiting, which are common side effects of cancer treatment. Both THC and CBD have demonstrated antiemetic properties, reducing nausea and vomiting and allowing patients to tolerate their chemotherapy regimens more effectively. Medical cannabis has been prescribed to cancer patients to alleviate these distressing symptoms, improving their quality of life during treatment.
Beyond symptom management, cannabinoids have been studied for their potential anti-cancer properties. Research has explored the effects of cannabinoids on various types of cancer cells, indicating their potential in inhibiting tumor growth, inducing apoptosis (cell death), and preventing the spread of cancer cells. While further research is needed to fully understand the mechanisms and potential applications, these findings are promising and warrant continued exploration.
When considering cannabis in cancer care, it is essential to address potential limitations and controversies. The use of cannabis as a complementary therapy should be approached with caution, and consultation with healthcare professionals is crucial. Additionally, legal and regulatory considerations may vary depending on the jurisdiction.
Neurological Disorders and Epilepsy
Neurological disorders, such as epilepsy and Parkinson's disease, can have a profound impact on the lives of individuals affected by them. In recent years, cannabis has emerged as a potential treatment option for managing these conditions, offering hope to patients and their families.
Epilepsy, a neurological disorder characterized by recurrent seizures, has garnered significant attention in relation to cannabis. CBD, one of the key cannabinoids found in cannabis, has shown remarkable efficacy in reducing seizures in certain types of epilepsy, such as Dravet syndrome and Lennox-Gastaut syndrome. Clinical trials and research studies have demonstrated the anticonvulsant properties of CBD, providing a new avenue of treatment for individuals who do not respond to traditional antiepileptic medications.
The use of cannabis for neurological disorders extends beyond epilepsy. Parkinson's disease, a progressive neurodegenerative disorder, affects movement and quality of life. Research has indicated that cannabinoids, particularly CBD, may have neuroprotective and anti-inflammatory effects, potentially slowing the progression of Parkinson's disease and improving motor symptoms. While more research is needed to fully understand the mechanisms and optimal dosage, the potential of cannabis in managing Parkinson's disease holds promise.
Numerous research studies and clinical trials have been conducted to explore the effects of cannabis on neurodegenerative diseases. Alzheimer's disease, Huntington's disease, and multiple sclerosis are among the conditions that have been investigated. Results have indicated that cannabinoids may have neuroprotective properties, potentially slowing down the progression of these diseases and improving patients' quality of life. However, it is crucial to note that further research is needed to establish definitive conclusions and develop tailored treatment approaches.
As with any medical intervention, there are potential risks and considerations to be aware of when using cannabis in neurological disorders. The psychoactive component THC may have cognitive and psychomotor effects that could be challenging for some individuals. Additionally, cannabis can interact with certain medications, and it is essential to consult with healthcare professionals to ensure proper management and minimize potential risks.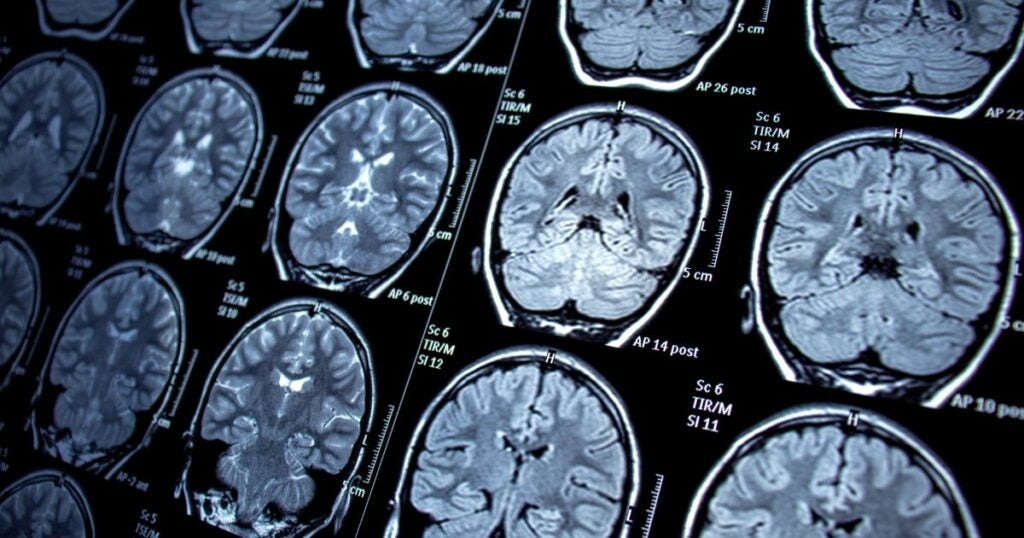 Safety, Legalization, and Regulation
As the understanding of the health benefits of cannabis grows, so does the discussion surrounding its safety, legalization, and regulation. It is essential to have a comprehensive understanding of these aspects to ensure responsible use and mitigate potential risks.
The legal status of cannabis varies across different jurisdictions. While some countries and states have legalized cannabis for medicinal and/or recreational use, others still maintain strict regulations or consider it illegal. It is important for individuals to be aware of the legal framework in their specific region and adhere to the applicable laws.
Safety considerations and potential side effects are important aspects to keep in mind when using cannabis. While cannabis is generally well-tolerated, it can have short-term side effects such as dry mouth, increased heart rate, and temporary cognitive impairment. These effects are typically mild and subside over time. However, it is crucial to note that individual reactions can vary, and some individuals may experience adverse effects. It is recommended to start with low doses and gradually increase as needed, while monitoring for any unwanted reactions.
Responsible use and proper dosage guidelines are crucial for maximizing the potential benefits of cannabis and minimizing risks. Each individual's response to cannabis can differ, so it is important to find the optimal dosage that works for them. Consulting with healthcare professionals experienced in cannabis therapeutics can provide valuable guidance in this regard. It is also important to be aware of potential interactions between cannabis and other medications. Cannabis can affect the metabolism of certain drugs, and it is necessary to communicate openly with healthcare providers to ensure safe and effective treatment.
Concerns about addiction and dependency are valid and should be addressed. While cannabis is generally considered to have a lower risk of addiction compared to substances like opioids, long-term heavy use can lead to dependency in some individuals. It is important to use cannabis responsibly and mindfully, considering individual susceptibility to addictive behaviors and seeking support if needed. Education and awareness programs can play a crucial role in promoting responsible use and mitigating potential risks.
Ongoing research is essential for expanding our understanding of cannabis and its health benefits. While significant progress has been made, there is still much to learn. Continued scientific investigation will help us uncover the full potential of cannabis in various medical conditions, identify optimal treatment protocols, and address any remaining safety concerns. It is crucial to support and fund rigorous scientific research to inform evidence-based decision-making and ensure the responsible integration of cannabis into healthcare practices.
Conclusion
In conclusion, the growing recognition of the healing power of cannabis provides a glimmer of hope for those seeking relief from various medical conditions. From pain management and mental health support to reducing inflammation and addressing neurological disorders, cannabis has demonstrated its potential to improve well-being. While our understanding of cannabis is still evolving, it is crucial to approach its use responsibly, staying informed about legalities, seeking professional guidance, and supporting ongoing research. By embracing cannabis with caution and curiosity, we can unlock its full potential and pave the way for a future where its therapeutic benefits are harnessed for the betterment of human health.
Kootenay Botanicals Products
$55.00 – $77.00

THC / 1:1 / SATIVA / INDICA / Sleep 30 mL Bottle
FAQs
What are the health benefits of cannabis leaves?
Cannabis leaves contain various compounds, including cannabinoids and terpenes, which may offer potential health benefits. However, it's important to note that cannabis leaves are typically less potent than other parts of the plant, and more research is needed to fully understand their specific health benefits.
What is the importance of drinking cannabis?
Drinking cannabis allows for the consumption of cannabinoids and other beneficial compounds found in the plant. It offers an alternative method of ingestion compared to smoking or vaping. The effects of cannabis drinks can vary depending on the cannabinoid profile and dosage, providing potential benefits such as relaxation, pain relief, and mood enhancement.
How do cannabis drinks make you feel?
The effects of cannabis drinks can differ from person to person due to individual factors and the specific product consumed. Generally, cannabis drinks can induce a sense of relaxation, euphoria, or heightened sensory perception. The onset and duration of effects may also vary based on factors such as dosage, metabolism, and tolerance.
What are the side effects and benefits of cannabis?
Cannabis may have both side effects and potential benefits. Side effects can include dry mouth, increased heart rate, impaired coordination, and short-term memory loss. On the other hand, potential benefits may include pain relief, management of certain medical conditions, improved sleep, and reduced anxiety. The specific effects experienced can vary based on individual factors and the strain or product consumed.
What are the side effects of oral cannabis?
Oral cannabis, such as edibles or tinctures, can have unique side effects compared to other methods of consumption. These may include delayed onset of effects (typically 1-2 hours), longer-lasting effects, and potentially stronger potency. It's important to start with a low dosage and wait for the effects to fully manifest before consuming more to avoid overconsumption and unwanted side effects.