Sample 7 x 1 gram of flower to find your favourite!
How Does Our Same-day Service Work?
You must be located in the lower mainland area.
Choose the items you want to have delivered from our menu.
When you checkout, select "Same-Day Delivery" as the shipping option.
Your order will be packed up and delivered by courier.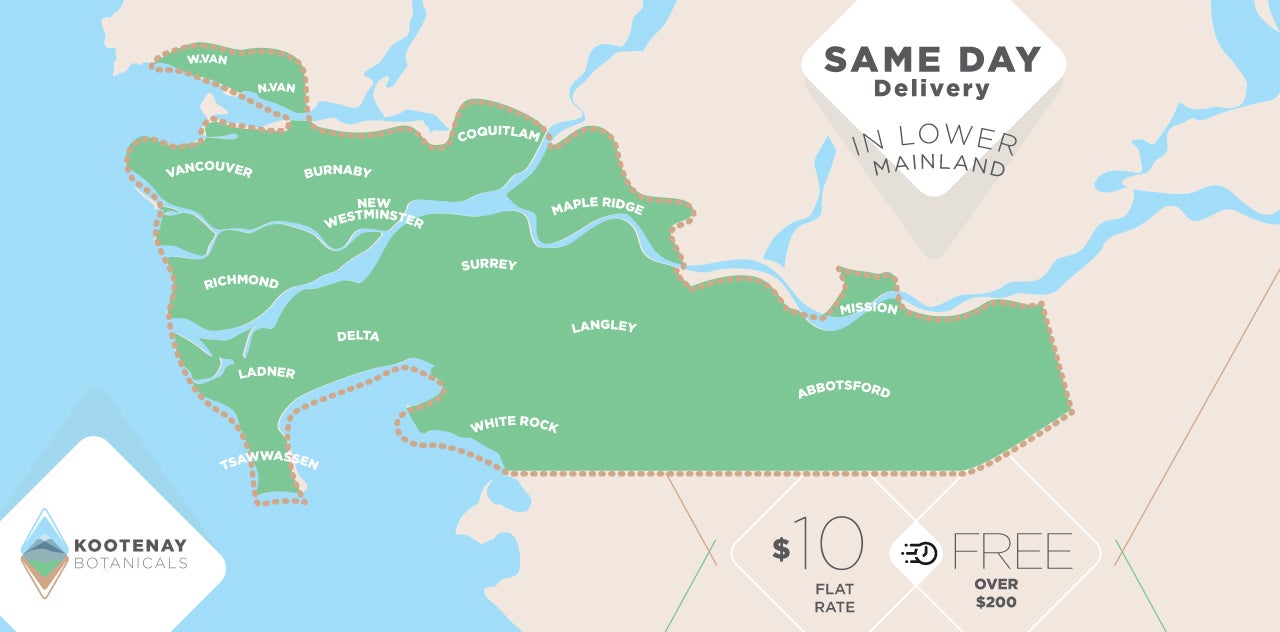 Weed Delivery North Vancouver – Choose Kootenay Botanicals
Kootenay Botanicals offers same-day weed delivery in North Vancouver. We offer our same-day delivery service in the greater Vancouver area; from Horseshoe Bay, down to Tsawwassen, all the way over to Abbotsford. When you are checking out, just select "Same-Day" as your shipping method, you can learn more about it by reading this article.
There are several variables to consider while looking for the top cannabis dispensary in the Lower Mainland.
To begin with, marijuana comes in a variety of strains. Each strain comes in a variety of THC or CBD concentrations and potencies. When shopping for cannabis, make sure the retailer has a selection of products.
Having said that, do not fall in the trap of sacrificing quality for quantity. The finest cannabis effects and experiences come from high-quality marijuana. If you are paying for your cannabis, you want to ensure that it looks and smells good.
You want to find a dispensary with employees that are knowledgeable about their products. For instance, they should be aware of the effects of each strain, as well as the distinctions between various cannabis products.
Excellent customer service is mandatory. Employees should treat clients with respect, and instill trust in the products that they buy.
When you get cannabis delivery from us, you get a big selection, high-quality product, great deals, and free customer service!
Staff at dispensaries that are unfamiliar with marijuana may sell you the wrong goods. Look for internet evaluations, the dispensary's official website, and social media profiles, as well.
Keep an eye out for what others have to say about the dispensary. You should avoid dispensaries with a lot of negative feedback. If you come across a dispensary that has received great reviews, you know it delivers high-quality products and excellent customer service.
Kootenay Botanicals provides both mail order and local cannabis delivery services. As one of the best craft cannabis dispensaries Canada has to offer, we constantly strive to provide great customer service and high-quality products.
How Can You Use Our Delivery Service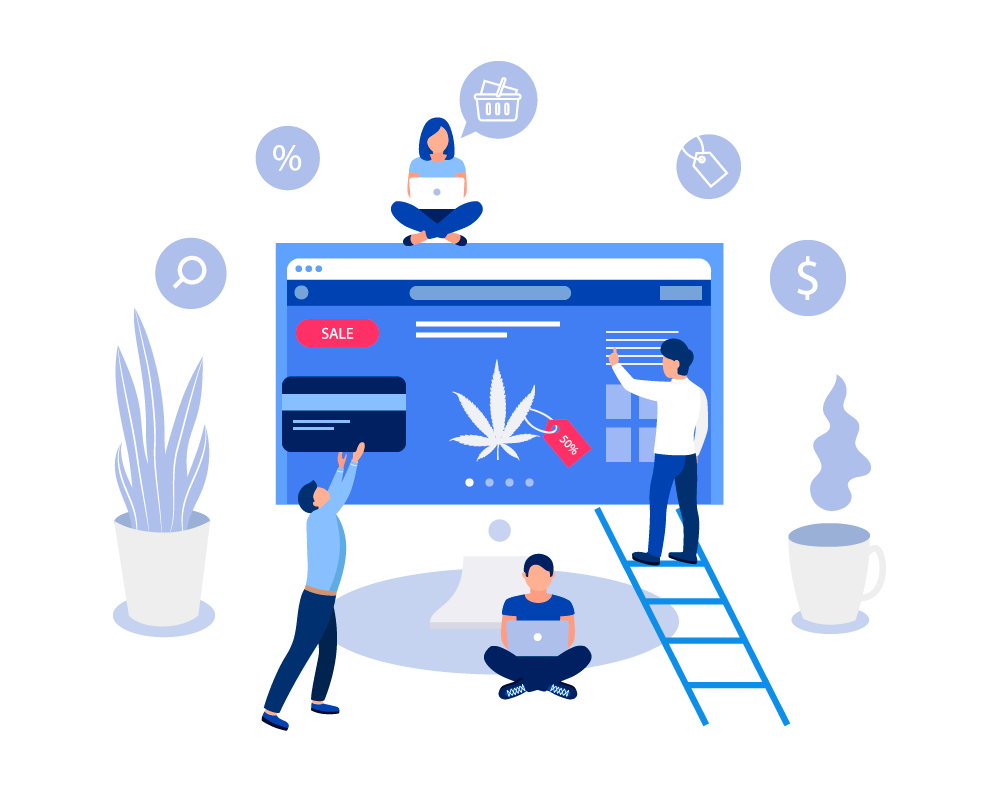 A promise from Kootenay Botanicals to you. We promise to provide the following products and services:
AAAA Premium strain delivery
Weed vape delivery
Same-day CBD oil, tincture & topical delivery
Cannabis edibles delivery
Medical marijuana delivery
Where to Buy Same-Day Cannabis in North Vancouver
Have you been searching the internet for marijuana delivery in North Vancouver? If that's the case, you've arrived to the right place. We have the best AAAA craft marijuana that you can ever ask for. Additionally, all orders over $200 get free cannabis delivery that is delivered to your door on the same day!
Do you consider yourself a cannabis enthusiast? At Kootenay Botanicals we know how much it means to you to find a dispensary that can provide you with great cannabis. Why waste your time and effort? Go to Kootenay Botanicals!
For over a decade, Kootenay Botanicals has offered a wide range of high-quality cannabis products. As such, we are one of the top online cannabis dispensaries for pure AAAA marijuana.
Our dispensary is proud of its commitment to learning everything there is to know about marijuana and how it works. We have a staff of marijuana experts who hand pick each of our products to ensure quality. Finally, we also provide unmatched same-day weed delivery in North Vancouver!
Visit Kootenay Botanicals.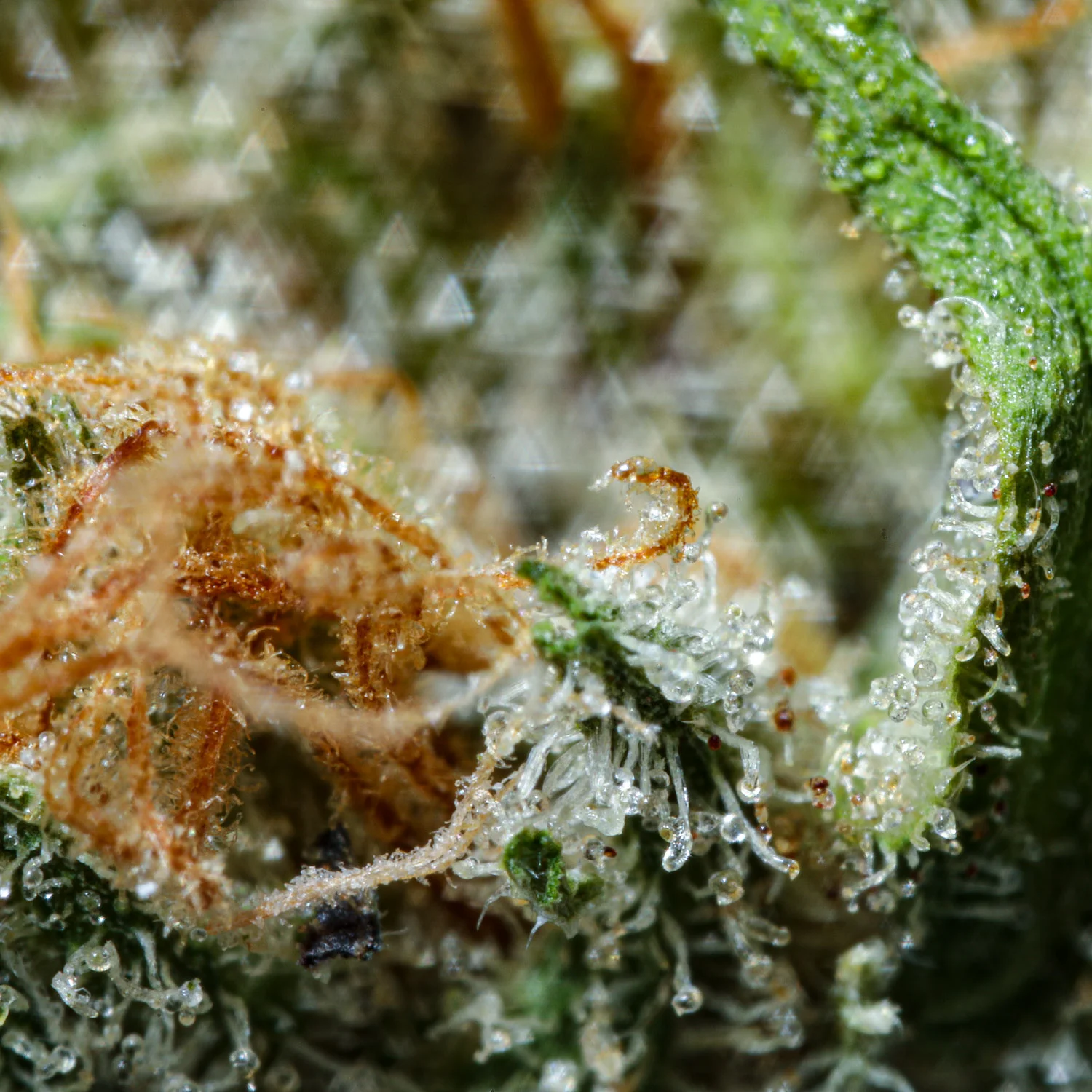 Where to Buy Same-Day CBD Oil in North Vancouver
One of the most common chemicals in marijuana is cannabidiol (CBD). It has been used to treat many ailments for its medicinal properties. Chronic pain relief is one of many reasons individuals in North Vancouver use CBD products.
Another important reason is to manage anxiousness. This cannabis medicine can also help people who suffer from various types of seizures. CBD has been shown in studies to reduce the amount of seizures experienced by epileptic patients.
The chemical can help manage or treat the following diseases and health conditions:
Epilepsy
Chronic discomfort
Depression
Anxiety, stress, and insomnia
Diabetes
Several cancers
CBD is available in a variety of forms, however, CBD oil is the most convenient and widely used. Kootenay Botanicals is your go-to dispensary in North Vancouver if you're looking to get reliable CBD oil.
Kootenay Botanicals is known for providing the purest CBD oil and other CBD products. They offer products online and ship products to your door in a efficient yet discreet manner.
Our online delivery dispensary provides the greatest CBD oil North Vancouver has to offer.