Sample 7 x 1 gram of flower to find your favourite!
How Does Our Same-day Weed Delivery Service Work?
You must be located in the lower mainland area.
Choose the items you want to have delivered from our menu.
When you checkout, select "Same-Day Delivery" as the shipping option.
Your order will be packed up and delivered by courier.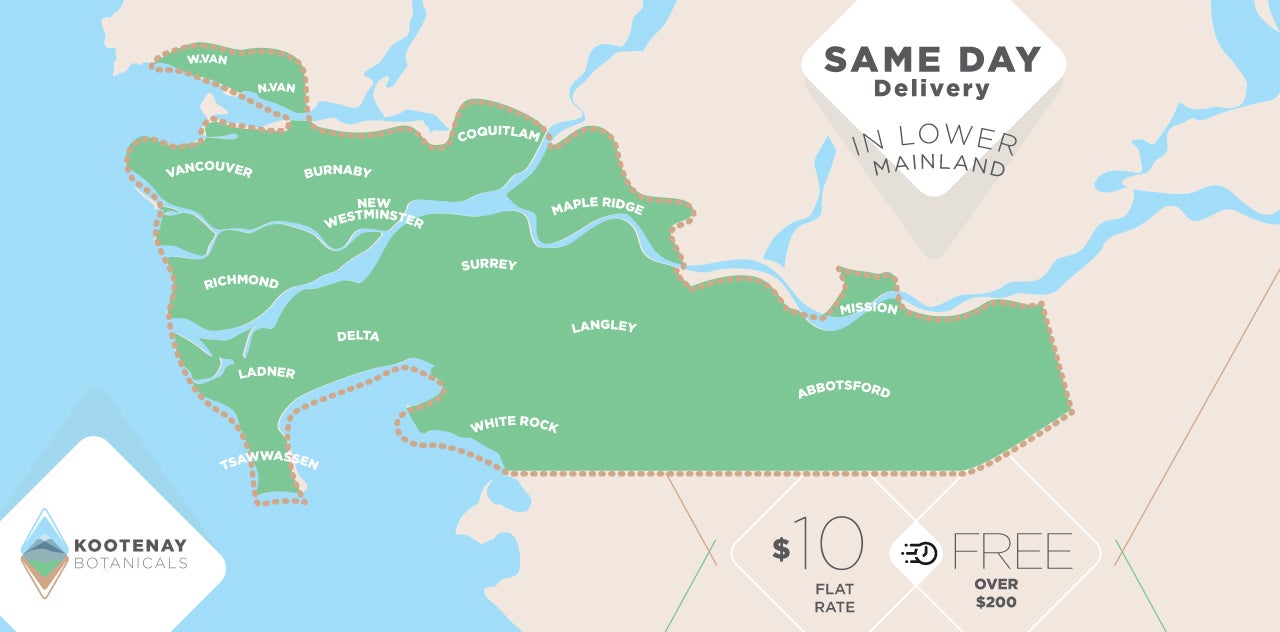 Weed Delivery Abbotsford – Choose Kootenay Botanicals
Kootenay Botanicals offers same-day weed delivery in Abbotsford. We offer our same-day delivery service in the greater Vancouver area; from Horseshoe Bay, down to Tsawwassen, all the way over to Abbotsford. When you are checking out, just select "Same-Day" as your shipping method, you can learn more about it by reading this article.
As a cannabis enthusiast, you might be curious about where you can find great cannabis products. If this is you, we've compiled a checklist to help you locate the best dispensary to provide it.
Everyone wants to be able to find their favourite strains, edibles, THC and CBD products. For this reason, the ideal dispensary should carry a variety of goods to make sure you can find what you're looking for.
Secondly, a great dispensary should provide high-quality products. Personal experience has taught us that the best outcomes and experiences come from high-quality marijuana.
Thirdly, dispensary staff members should educate themselves in cannabis related products to provide proper advise and product recommendations.
Due to the plethora of cannabis products in the market, it is often challenging to find what you're looking for. A dispensary should take considerable care and attention to ensure customer satisfaction.
A dispensary's reviews can tell you a lot about it. A dispensary with many positive reviews is more likely to offer premium goods and exceptional customer support.
Kootenay Botanicals offers a wide range of high-quality items, first-rate customer service, and knowledgeable employees. Furthermore, we provide some of BC's best cannabis delivery services!
To assure its quality, craft marijuana is often grown with great care in small quantities. What are you waiting for? Go craft with Kootenay Botanicals!
How Can You Use Our Weed Delivery Service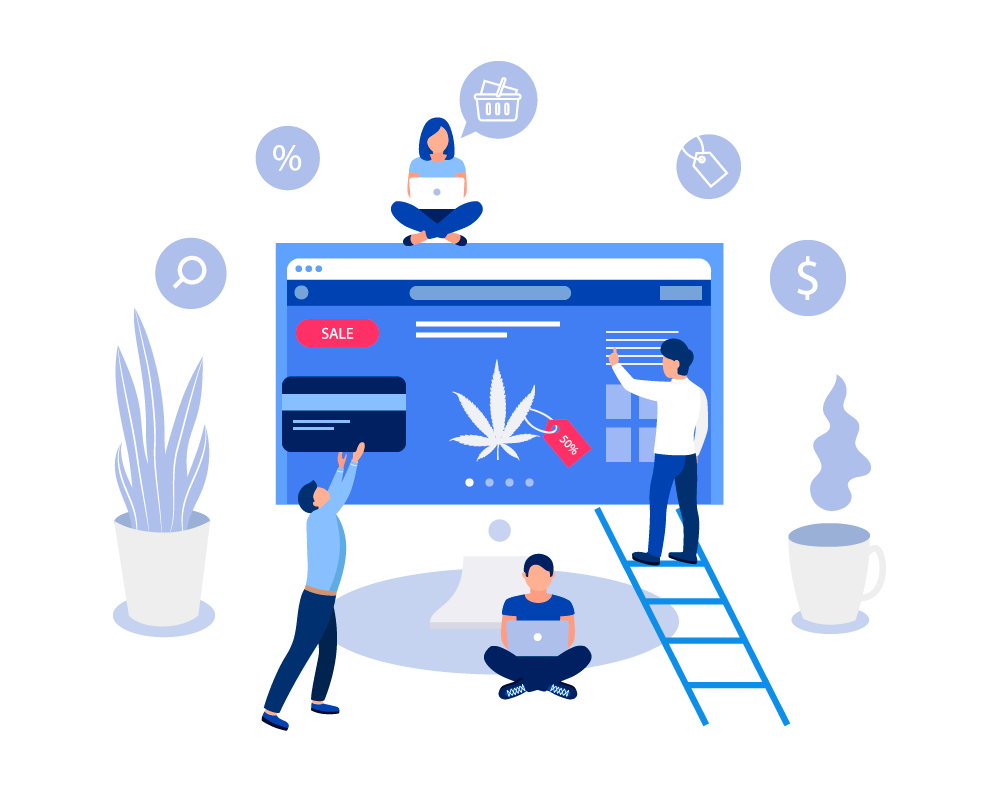 Kootenay Botanicals delivers a wide range of craft cannabis products.
AAAA Premium strain delivery
Weed vape delivery
Same-day CBD oil, tincture & topical delivery
Cannabis edibles delivery
Medical marijuana delivery
Same-Day Cannabis Delivery in Abbotsford
Are you looking for great weed delivery in Abbotsford? The cannabis industry is booming and there are many dispensaries in Canada. For this reason, finding a great dispensary with great weed is like finding a needle in a haystack.
Do you consider yourself a cannabis enthusiast? If so, we implore you to visit Kootenay Botanicals. We are a dispensary that provides the widest range of AAAA craft cannabis products and unparalleled same-day delivery. We also offer free shipping on orders of $200 or more.
We have over 10 years of experience growing and providing some of the best craft cannabis in Canada. With the amount of experience we have, you can be confident in the quality of our products.
Finally, we have one of the best delivery services in Abbotsford. When we process your transaction, we will send your products in 3 to 4 hours! Visit Kootenay Botanicals if you're looking for a top-notch dispensary in Abbotsford!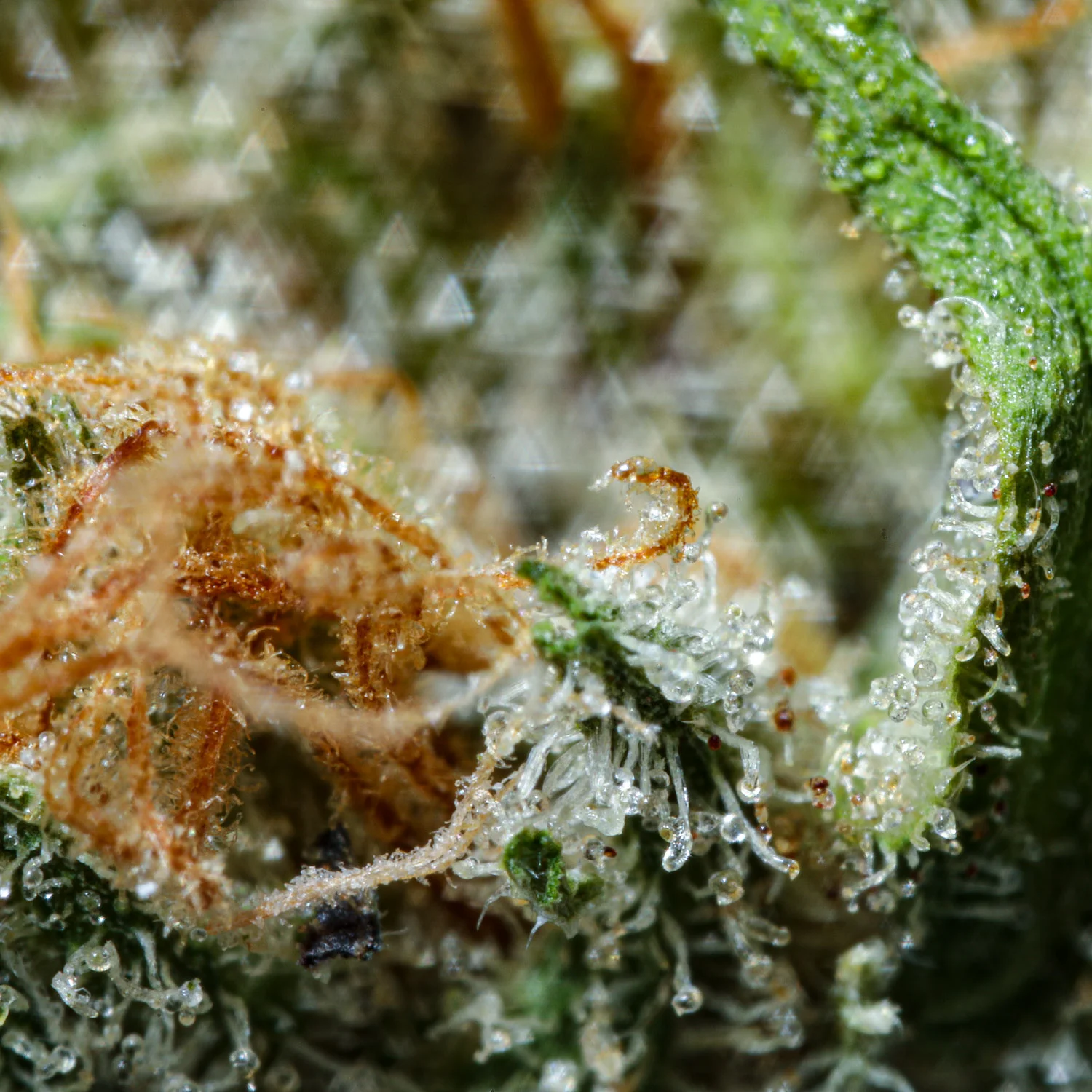 Same-Day CBD Oil in Abbotsford
Cannabis flowers contain the cannabinoid CBD (cannabidiol). CBD is well known for its medical benefits and is highly sought after for it.
One of its numerous medical benefits is its ability to reduce the frequency of seizures for patients who are suffering from epilepsy.
In addition, it is used for treating other illnesses such as chronic pain and anxiety. The following are the typical uses of CBD:
Epilepsy
Chronic discomfort
Depression
Anxiety, stress, and insomnia
Diabetes
Cancer
All of the CBD products from Kootenay Botanicals have successfully passed rigorous quality control and laboratory testing. If you're seeking for pure CBD oils and other CBD products in Abbotsford, consider Kootenay Botanicals.